What is the difference between mono and poly solar panels?
PV (photovoltaic) panels are made using silicon. The main difference between Monocrystalline & Polycrystalline silicon is the purity of the silicon. The higher the purity of the silicon, the better the solar cell will be at converting sunlight into electricity.
Monocrystalline solar cells are made from a single silicon structure, and in many cases a higher grade of silicon is used. This produces a solar panel with a higher efficiency. Another advantage of a monocrystalline solar cell is that it is space efficient – with a higher efficiency, you can often produce more power per square metre of panel.
Solar cells made from Polycrystalline silicon are produced by melting silicon into square moulds and slicing wafer-thin perfect squares, resulting in a light blue square pattern. Polycrystalline silicon solar panels are generally a bit cheaper than Monocrystalline, but they can also be slightly less efficient.
Astronergy was founded in 2006 and has established itself as a Tier 1 trusted solar panel manufacturer of monocrystalline and polycrystalline PV modules. Astronergy specializes in cutting-edge research, development and production of high-efficiency solar modules. With over 10 years of steady development, Astronergy achieves significant growth in terms of capacity expansion and downstream engagement.
Astronergy expanded its production capacity from 25 MW to 3,000 MW in the trend of embracing clean energy around the world. Astronergy is also one of the biggest solar project developers in China.
In 2014, Astronergy acquired Conergy's production plant located in Germany and became the first Chinese solar company to establish a production facility in Germany. The merge of the German plant increased Astronergy's market share in EU significantly combined with another 5 production sites around the world in Hangzhou, Haining, Jiuquan, Thailand and Malaysia.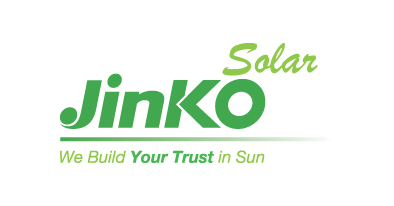 Jinko Solar is a Chinese company producing tier 1 panels. All the panels they currently sell in Australia are salt mist corrosion resistant and suitable for installation in any location. They carry a 10 year product warranty that is standard for the industry and they have an Australian office that provides that gives you someone in the country you can call if you have a problem.
Jinko Solar is one of the world's largest manufacturer of solar panel manufacturers. In 2016 Jinko appeared to take the lead and their solar panel production for 2017 was from 8.5 to 9 7 gigawatts.  That is around 8 times as much as the whole of Australia installed in that year.
Jinko solar have production facilities in China and one each in Malaysia, Portugal, and South Africa. China has the largest capacity. Its Malaysian factory can produce about 450 megawatts of Jinko panels, Portugal 200 megawatts, and South Africa 120 megawatts. The South African, Capetown assembly plant produces solar panels from imported parts, employs 250 locals, and is one of 5 solar manufacturing plants in South Africa.
Jinko's employs around 15,000 people for the past three years while its production capacity has doubled. That's the way things go these days thanks to automation and robotics.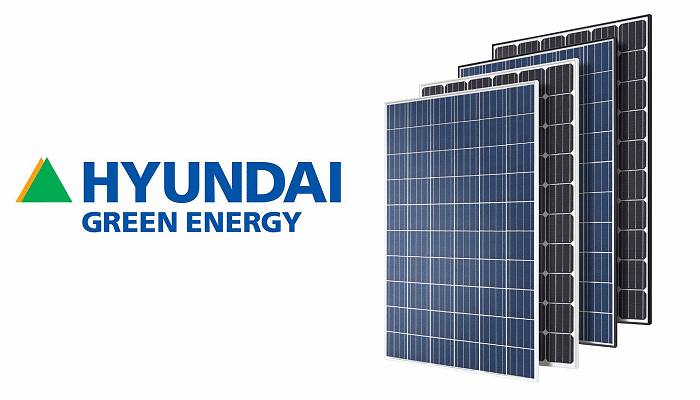 Hyundai Heavy Industries was founded in 1972 and is a Fortune 500 company. The company employs more than 48,000 people, and has a global leading 7 business divisions with sales of 51.3 Billion USD in 2013.
Hyundai Solar is the largest and the longest standing PV cell and module manufacturer in South Korea. They have 600 MW of module production capacity and provide high-quality solar PV products to more than 3,000 distributors worldwide. The company has set some aggressive new volume targets, with plans to sell between 20-30MW of panels in 2018, and 40-50MW in 2019.
Trina Solar is one of the world's leading provider of smart solar solutions, Trina Solar delivers PV products, applications and services to promote global sustainable development. Through constant innovation, they continue to push the PV industry forward by creating greater grid parity of PV power and popularising renewable energy. Our mission is to boost global renewable energy development around the world for the benefit of all of humanity.
Throughout 2017, Trina Solar has delivered more than 32 GW of solar modules worldwide. This earned us the 13th spot on the "2016 Global Top 500 New Energy Enterprises." In addition, our downstream business includes solar PV project development, financing, design, construction, operations & management and one-stop system integration solutions for customers. At the end of 2017, these solar projects connected approximately 2 GW to the global power grid. Currently, Trina Solar is pioneering development in Smart PV Energy and Energy Internet Solutions. They employ over 15,000 people and have manufacturing facilities in China, with numerous branches in the US, Europe and Asia-Pacific regions.
Phono Solar Technology Co, was founded by SUMEC Group Corporation a member of the China National Machinery Industry Corporation (SINOMACH). They started their renewable energy business in 2004.
Driven by innovations in technology and an effective brand strategy, Phono Solar continuously extends the industry chain downstream and has realised moderate horizontal expansion to transform into a RENEWABLE ENERGY SOLUTION PROVIDER, who is committed to customer packaged solution for ENERGY SUPPLY, ENERGY MANAGEMENT, ENERGY SAVING and ENERGY STORAGE. This has been achieved through cutting-edge applications of technology on residential & commercial systems, smart micro-grid systems and also through the successful implementation of PV power plant developments, investments and operations globally. SINOMACH has 140+ overseas service branches and up to 100,000 employees.
Phono Solar Core Values
STABILITY 

 The strong background of SINOMACH and the SUMEC GROUP enables Phono Solar to offer a genuine 25-year product warranty. Interdependent business sectors have realized healthy and sustainable development.
RELIABILITY  Phono Solar adheres to the highest standards of quality, has rigorous quality control processes, and strives to consistently deliver high quality products.They are consistently ranked as the top performer and ttesting significantly higher than the IEC Standard (The International Electrotechnical Commission Standard).

Thermal Cycles Test – ensures the modules and its components can withstand the outdoor-exposure for more than 20 years of changing seasons. Rated at 4 times higher than IEC Standard. 
Damp Heat Test – Working in hot and humid environment for long time, modules and its components such as EVA and back sheet, are subjected to high temperatures moisture erosion. Good heat-resistant modules can generate more power and maintain its high effectiveness in the tropical and rainy region, while ensuring safety as well. Rated at 3 times higher than IEC Standard.
UV Exposure Test – The high-intensity ultraviolet radiation in sunlight will destroy the molecular chains of organic compounds in the module material and reduce the light transmission together with its mechanical properties, resulting in lower module efficiency and power generation. These modules have superior UV resistance, which can prevent yellowing and delamination caused by ultraviolet light. Rated at 6 times higher than IEC Standard.
Humidity – Freeze Test – Being exposed outdoor in rain and snow during winter is a enormous challenge for modules Moisture will penetrate into the pores on the glass surface, which will corrode the modules. Good moisture and freezing resistant modules can survive and operate longer. Rated at 3 times higher than IEC Standard.
CREATIVITY 

 At Phono Solar, we strive to continuously innovate our products through R&D and to optimize our business model. We offer both a flexible and experienced service to our customers, ensuring that we always add value.
Sunpower Solar is a leading brand in the residential and commercial PV industry with over three decades of expertise. The Silicon Valley based firm has over 200 patents and a total solar power generation of 18 million MWh. The company trades on NASDAQ (SPWR), with majority shares held by Total (fourth largest publicly listed corporation). As of Dec 2016, Sunpower has nearly 8000 employees in three continents. Their growing global presence includes multiple manufacturing bases in Philippines; acquisitions of various companies like Greenbotics Inc, Tenesol SA and PowerLight Inc. and SolarBridge Technologies Inc etc. In 2014-15, they reached the milestones of one billionth cell production and 30 year anniversary respectively.
The cornerstone of the company's smart energy solutions is the patented high efficiency MaxeonTM solar cells. Featured in their X- and E-series lineups, these cells boasts  record-breaking 21.5% energy production as compared to the conventional ones. These monocrystalline cells has better long-term performance and reliability. This is backed up by the 25 year product warranty on the panels while industry standard is only 10 years. The Sunpower solar cells are even used in a variety of aerospace applications including the NASA's Helios project and the prototype Solar Impulseairplane. The vertically integrated manufacturing and higher lifetime energy production of their cells offers a reliable, economic and dependable PV power system for home owners.
In Australia, the company has a successive portfolio that include the 238 kWp Perth Zoo, 60 kWp Midland Railway, 305 kWp Crowne Plaza hotel and the 3 MW Uterne power station (Alice Springs). GoSolar is a wholesaler and distributor of Sunpower panels in the country with offices across the country. For more details on offers and discounts, you can contact us here.
Sunpower Solar PV Module Features:
High efficiency panels (upto 21.3% for X series)

Impact resistance upto 52mph

25 Years product and power warranty

Best-in-class space utilization (upto 35% more energy per area)

Aerospace grade conductive adhesive

Patented solid metal foundation to protect against breakage and corrosion

ISO, RoHS and OHSAS compliant

Highest energy per rated watt compared to conventional panels (240W, 15% efficiency)

Better low light response

First solar panels to achieve Cradle to Cradle CertificationTM